Levels, Steps, and Cards. Oh my! Let the toolbar be your guide.
Let's start with the basics. Your Life Lab is comprised of Levels. Each Level has several Steps. Check out an example of a Step below: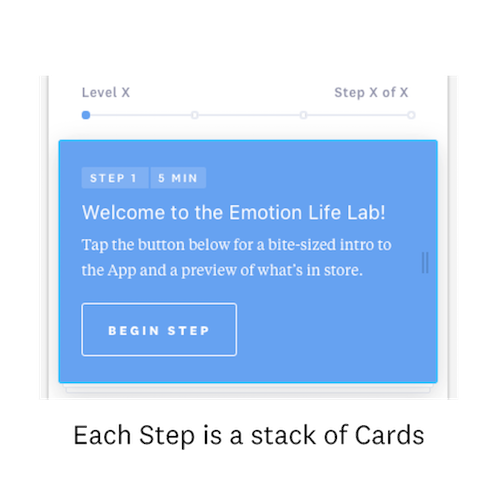 Great! Now you're a Step expert.
Next, familiarize yourself with the tool bar in the Oji Life Lab app to navigate your Life Lab: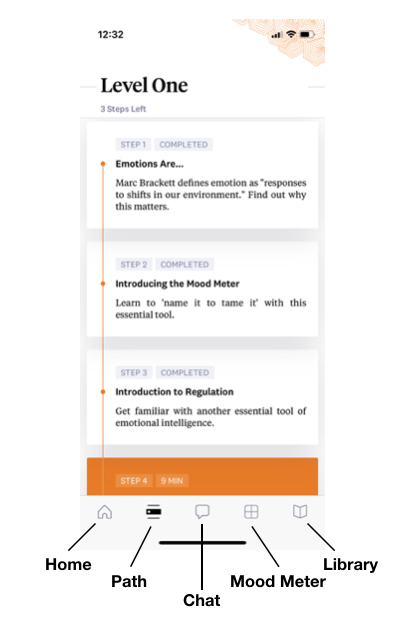 Home: tap here to dive into your next Step. Keep an eye out for inspiring tidbits.
Path: if you're curious about where you are within the Life Lab, click on Path to see where you've been, where you are now and what's coming up next.
Chat: our coaches are here to help! Let us know if you have any questions about the content and we'll help you integrate what you learn into your life.
Mood Meter: you'll learn all about this tool in our Emotion Life Lab. Remember to check-in!
Library: videos, PDFs, and other helpful resources here whenever you need them.