The App Store and Google Play
You'll be able to find the app in both the App Store and Google Play. Typically, you'll download the app through your Welcome email. It looks like this: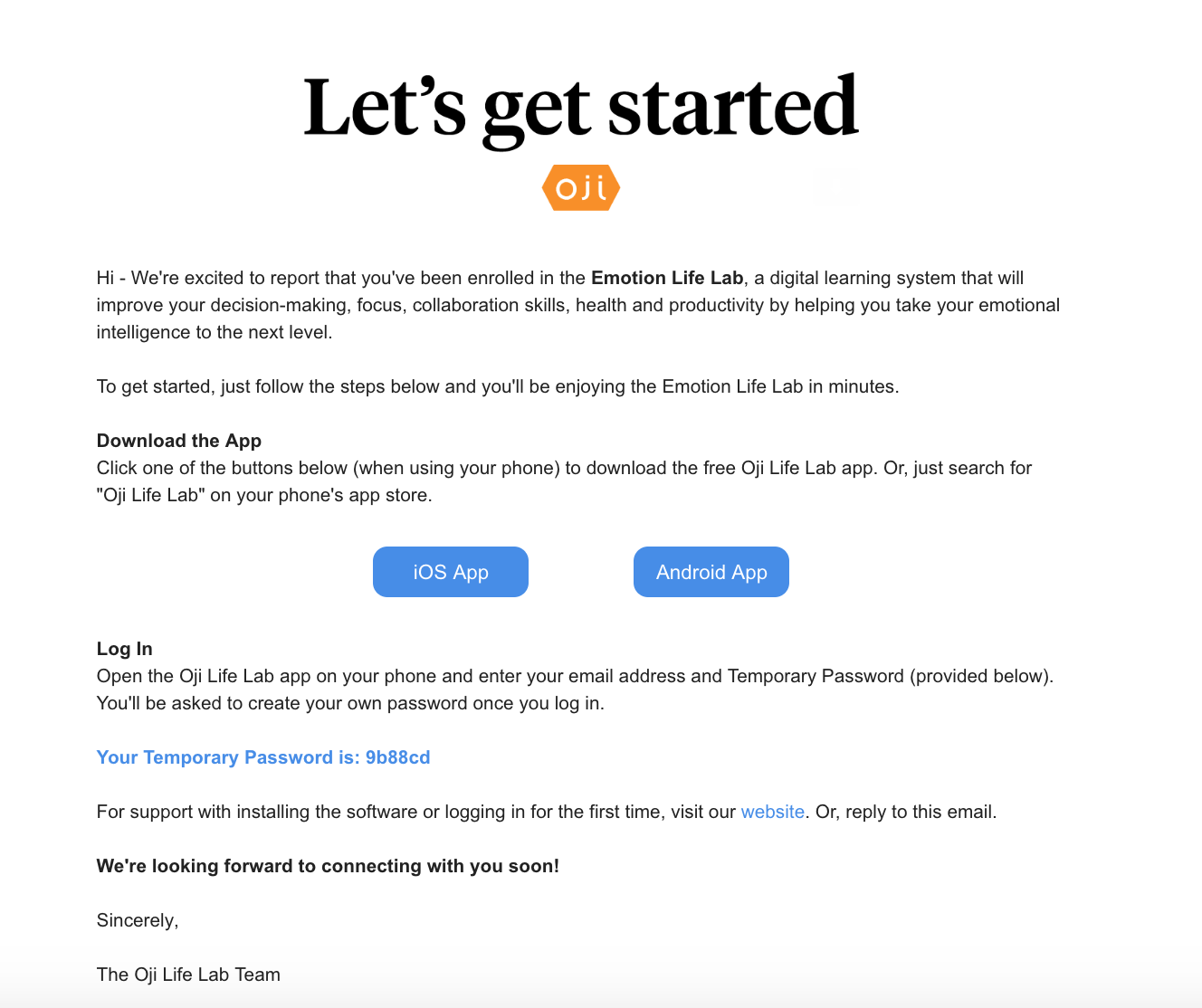 You'll download the app onto your mobile device by clicking one of the two blue buttons. iPhone users, click on the "iOS App" button. Android users, click on "Android App" button.
Another way to download the app is directly by search in either the App Store or Google Play.
Search for "Oji Life Lab" to get started.