Yes. A list of all Mood Meter emotions and definitions are available to reference in the Library in the Oji Life Lab app.
To access the list, follow the steps below:
Step 1: While logged in to the Oji Life Lab app, tap the book icon on the lower right hand corner of the screen.

Step 2: Under Guides you'll see "Emotion Definitions" - tap that and it will open the reference doc.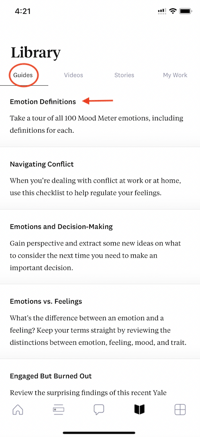 We hope you find this to be useful as you improve your emotion vocabulary!